History
The 16th century herring period was the first with greater economic significance for Bohuslän. When the bishop Jens Nilsen made his visit in 1594, it had just ended. At that time the Central port for herring trade and export was Marstrand, and it is easy to understand what significance this had for Klädesholmen, as the nearest fishing village.
The great herring period
The great herring period between 1748-1808 is fundamental in the development of Klädesholmen. At most, nearly 1000 people lived on this small island. There were huge quantities caught. In only a year in the 18th century, around 250,000 tonnes of herring could be collected – as much as the entire Swedish fishing fleet fished in the mid-1960s.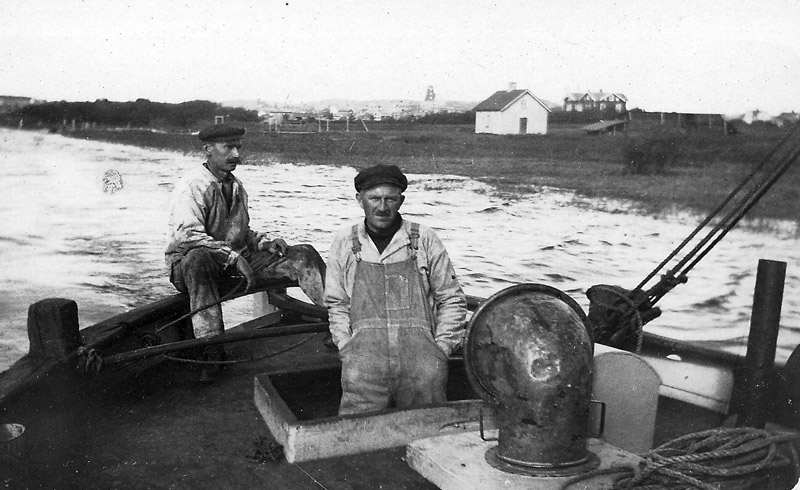 The herring boats sailed all the way up in Mälaren
Towards the end of the 19th century, a new herring period came. At this time there were many of Klädesholmens fishermen who began to trade as small business owners. They sailed around and sold different products like herring in brine and spiced herring, stockfish directly from the boats called "Silljakt" (Herring boat). In the early 1930s, there were nearly sixty "silljakter" on the island that went to most ports around the entire Swedish coast – from Strömstad to Haparanda and through Göta Canal up to places around Mälaren. At this time, more and more canneries were started at Klädesholmen. Many had both factory and boats that went out and sold.
Canneries starts
The fuel shortage of the war years and new stricter requirements for food sales caused the boats to disappear away. Customers, however, remained and the canneries developed new and more efficient ways of distributing their products. In total, twenty-five canneries have been found at Klädesholmen during the 20th century.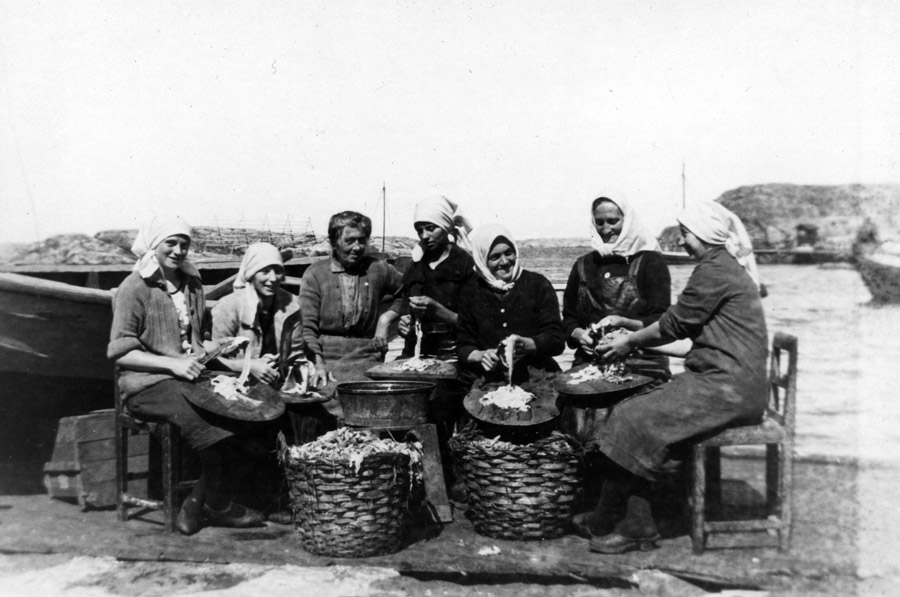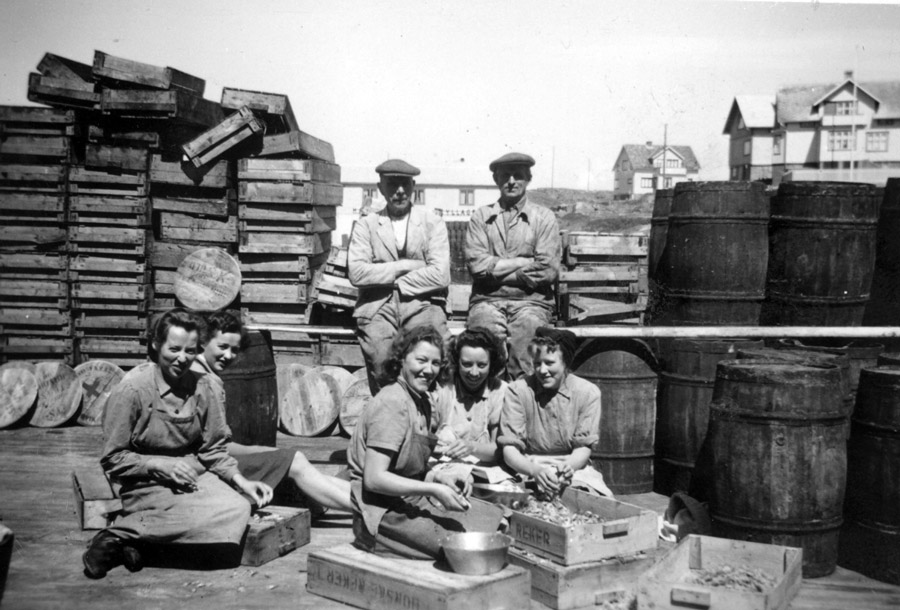 Our modern industry
In recent years, competition has hardened and it became increasingly difficult for the smallest manufacturers in the food industry, even in the fish industry. In the 1980s there were twelve canneries and twenty years later, after the millennium, four of the remaining companies at Klädesholmen joined forces. Four family companies at Klädesholmen, PK, Bråse, Alax and Klockbojen, joined to what is today known as Klädesholmen Seafood AB. We continue to work to preserve our heritage and our traditions. Together with the old craft traditions we have created a modern and efficient organization together and we are proud to be one of the largest Swedish herring producers.
Read more about Klädesholmen on  Wikipedia
Want to know more about Klädesholmens history?
Then we recommend a visit to the Herring museum "Sillebua".
The museum, housed in PK's old factory, shows the unique industrial environment that Klädesholmen represents. Here you can see how it happened when boats from Klädesholmen visited almost all Swedish ports to sell different fish and herring products. This sale from the boats was succeeded by the canning industry at Klädesholmen, which produces 40% of all Swedish preserves. You can also see how the fishing boats came in with common ling from Shetland and how it was prepared before it became Stockfish (Lutfisk). In total there are five canning museums in the world, of which only the half-conservation method is available at Klädesholmen. Here is an epoch in the canning industry, which spans the period 1920-1960, a time when the canning industry and the fishery provided jobs and livelihood for most of the island.
Visiting address: Strandgatan 12B, 471 51 Klädesholmen.
For information and other information, please contact Nils-Gunnar Johansson at 0702-754647.