From sea to table
Local connections is a very dear thing for us. Therfore we are happy to buy the raw material from the West Swedish herring trawls. Most of the larger herring is fished from the rich stocks in the Norwegian sea. In the fall, when the herring is at its best, it is seasoned or marinated and stored in herring barrels.
After many months, the herring is ripe and ready to be prepared according to our own family recipes. The herring is weighed and seasoned with selected spices, onions and other vegetables. Then the herring is put in a glass jar together with a sauce, which is seasoned according to the inlay. The filled herring can is then sealed with a lid and labeled. After that, the jars are packed and transported inland to the stores' refrigerators and to the restaurants that gladly serve our herring.
Additional information
| | |
| --- | --- |
| Nutritional values per | 100 g |
| Ingredients | Seaweed extract (83%), water, salt, spices/aroma, Acidifier: Citric Acid E 330, stabilizer: Xanthan gum E415, preservatives: Potassium Sorbate E202, Sodium benzoate E211, colour: Beta-Carotene E160a |
| Energy | 54 kJ / 13 kcal |
| Fat | 0,5 g |
| Whereof saturated | 0 g |
| Whereof single saturated | 0 g |
| Whereof polyunsaturated | 0 g |
| Carbohydrates | 1 g |
| Whereof sugar | 0 g |
| Protein | 1 g |
| Salt | 4 g |
Har du provat silltacos eller langos med löksill?
Sill är inte bara en snackis runt julbordet eller förknippat med midsommarfesten. Sill är en oerhört nyttig råvara som innehåller massor med Omega-3. Vi vill också påstå att Sill kan vara det ultimata fastfood-alternativet. Snabbt, enkelt och gott!
Här samlar vi några av våra bästa tips på läckra rätter med sill som huvudroll. Varför inte bjuda på sill som förrätt eller tilltugg!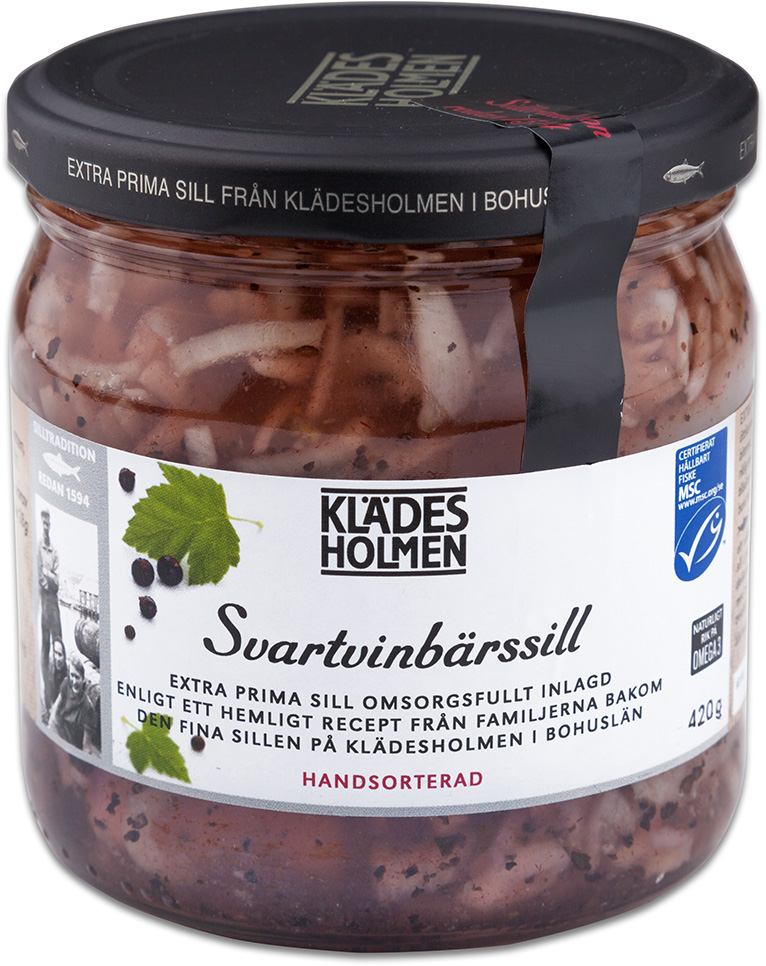 Vårat Premiumsortiment består av noga utvalda och handlagda filéer och bitar i inläggningar som Kräftmarinerad och Svart Vinbär. Sillen vi använder kommer från Norska havet, Nordsjön, Skagerrak och Kattegatt. Ingen råvara kommer från Östersjön.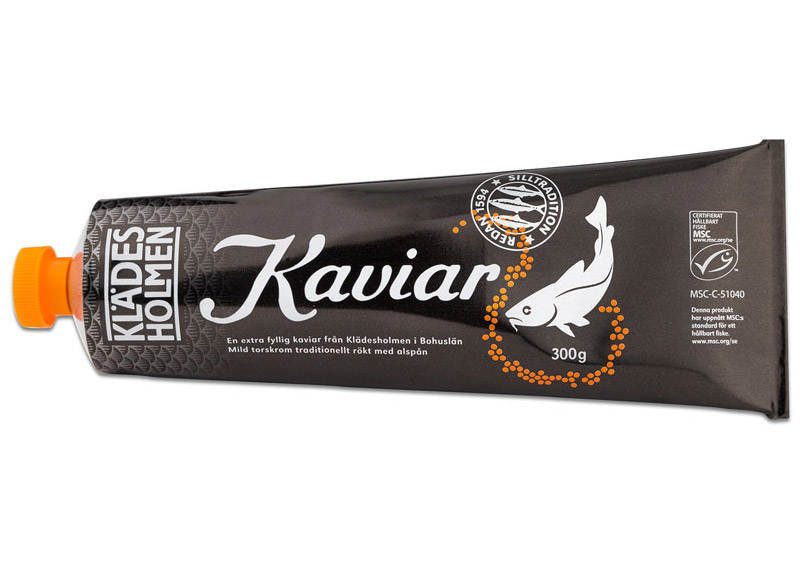 Klädesholmens Kaviar är hyllad på västkusten där den varit en del av frukostbordet under flera generationer i olika konstruktioner.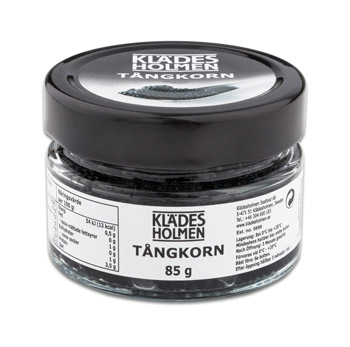 Vår tångcaviar är en imitation av stenbitsrom, framställd av tång. Den används med fördel i både varma och kalla rätter som ingrediens och dekoration.